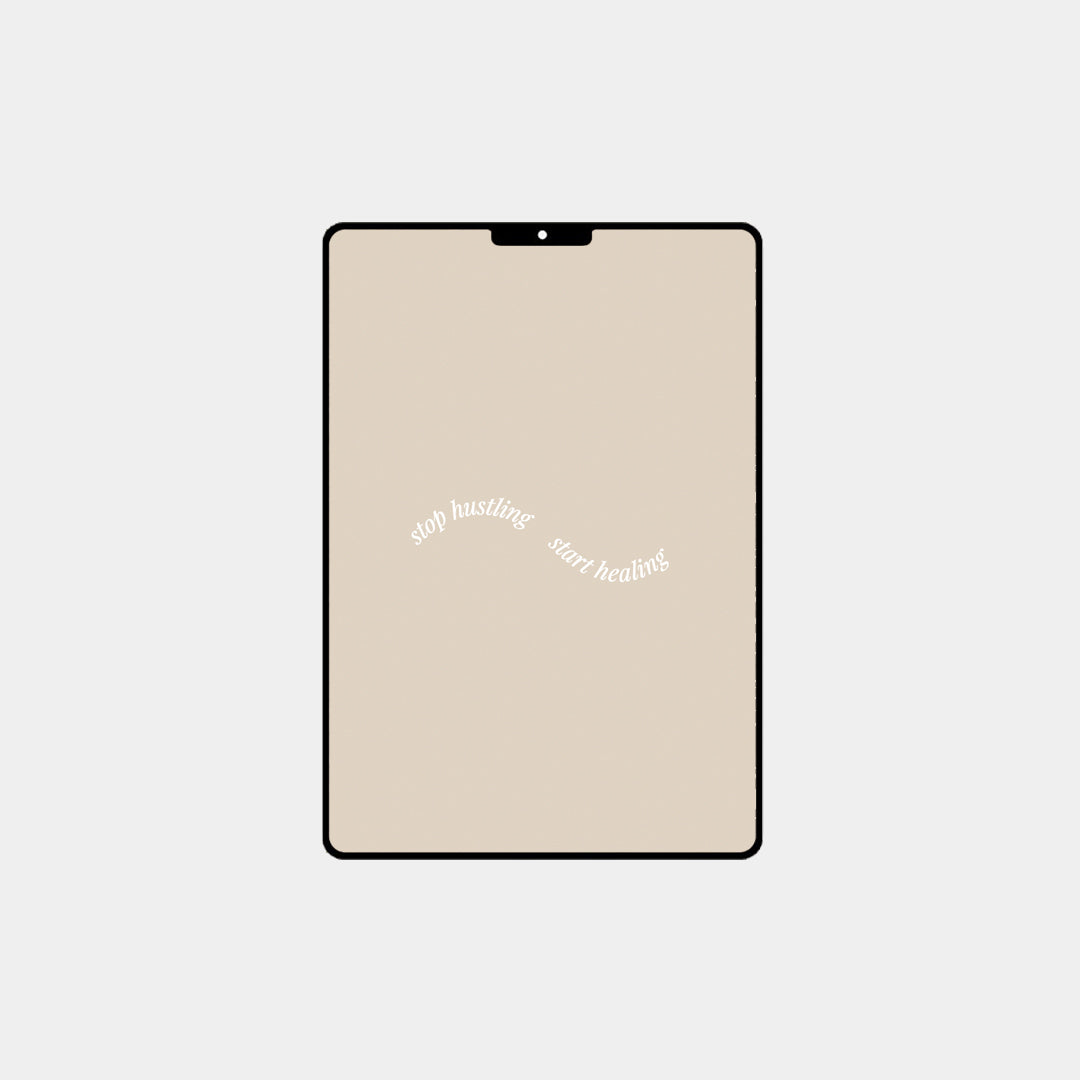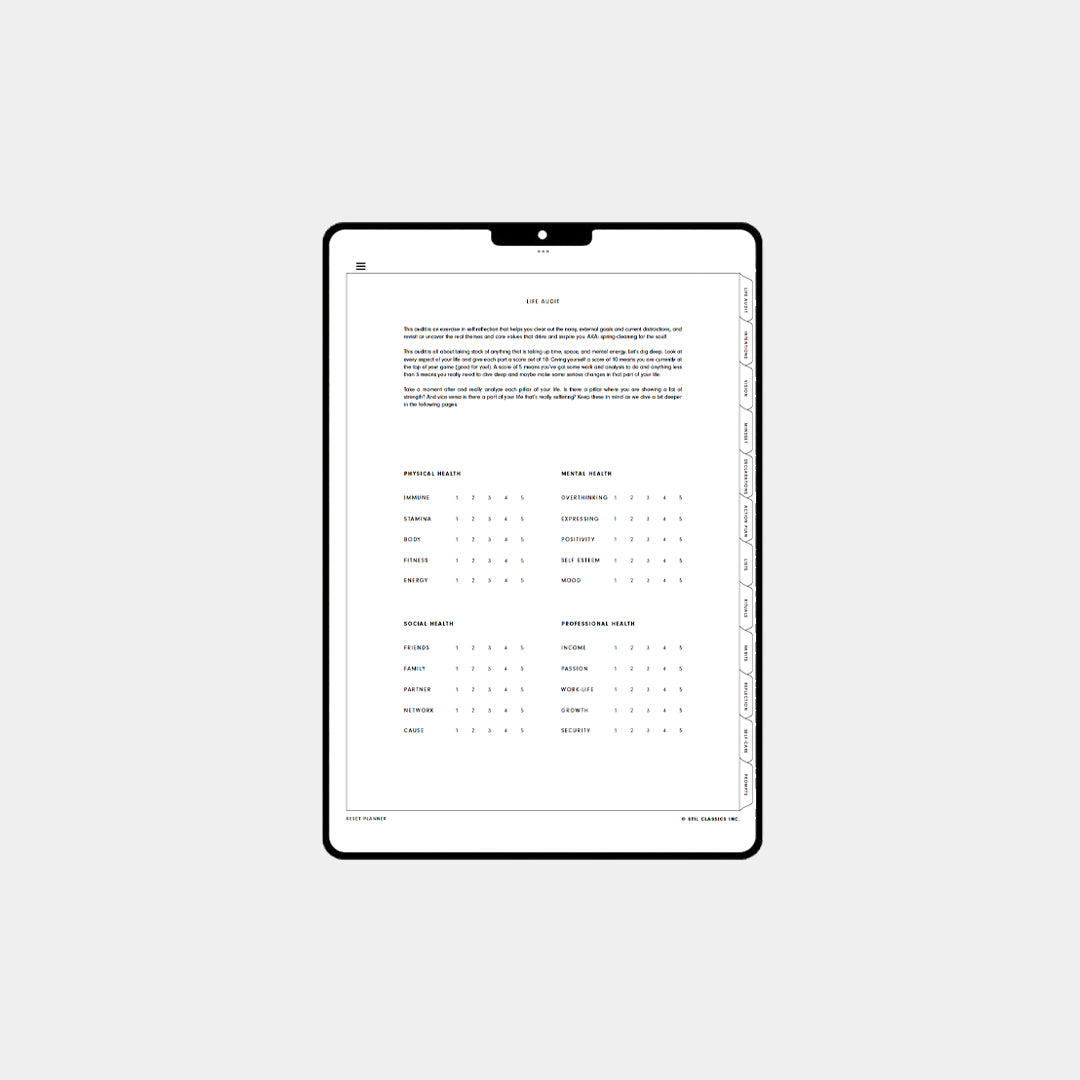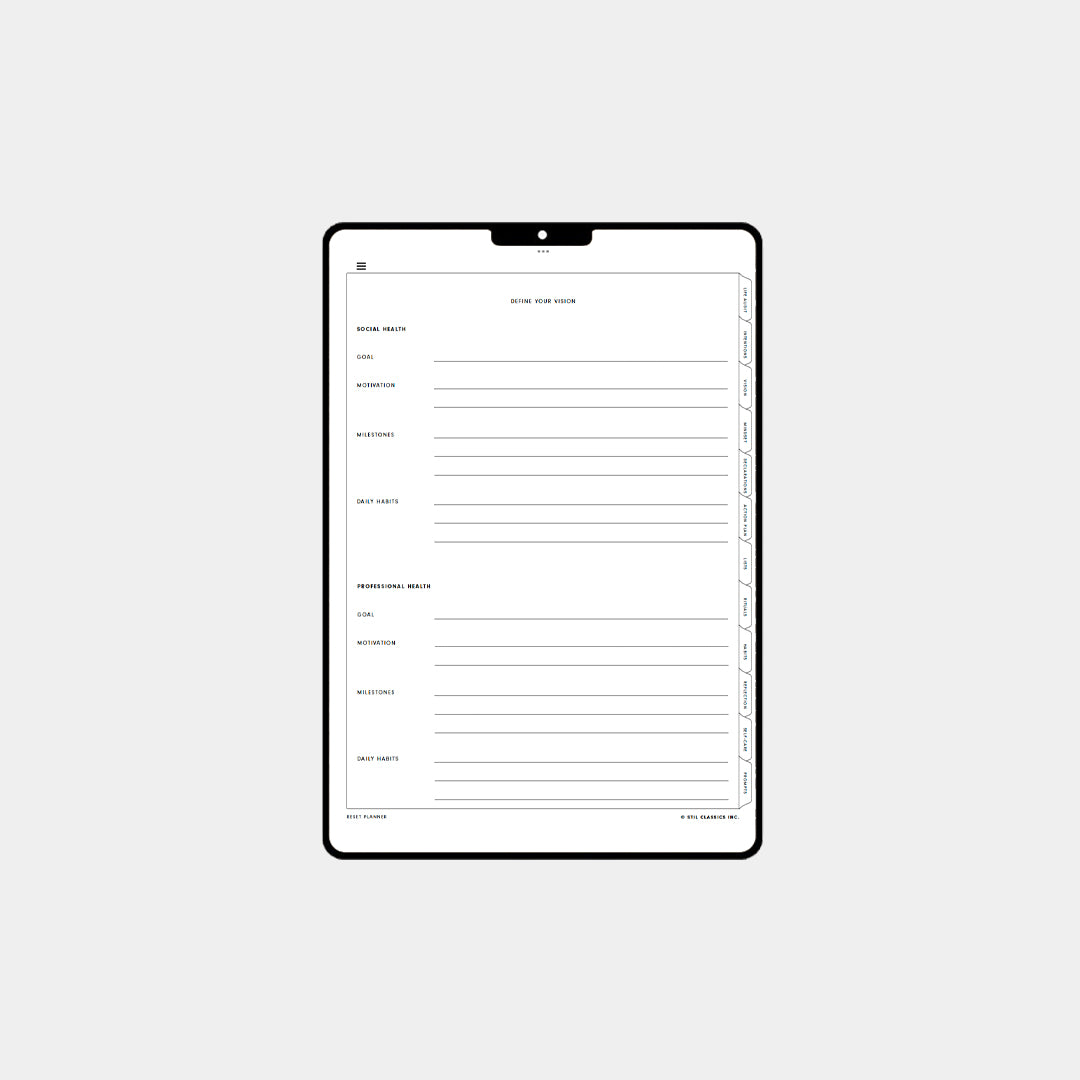 Description
Life happens and things don't always work out the way we had envisioned or intended and guess what, that's ok! Maybe you're feeling a lack of purpose in your life or you're feeling like your life is getting slightly out of your own control? This is your way to take control of your life and get back to feeling healthy, happy and motivated. We're here to help you take those steps with our Digital Reset Planner where we will challenge you to stop hustling and start healing in all areas of your life with life audit pages, defining your vision, a delete list, intention setting, setting your mindset and so much more.
Digital Specs
Fully hyperlinked tabs & pages
Add unlimited pages
Formatted to be used with the Good Notes 5 App
Linked shortcuts
Returns & Exchanges
No returns or exchanges will be accepted on this product since this is a digital file.