Product Details
Crush a new year with our all-time best selling planner! Every year we make our planners better than the year before so we can't wait for you to have this one in your hands. The planner spans January to December 2021 and is full of what you love—monthly calendars, weekly task planning and of course quotes. Pre-ordering is important if you want to make sure you have a planner for next year. We tend to sell out quickly and some styles go faster than others.
Monthly Planning
Plan your month and never miss an important date with monthly goals & priorities and tracking. The planner also has a fully dated monthly calendar view for those of you that like to plan your months out calendar style.
Track your finances.
Finally stay on track with your finances (major adulting points) by using our monthly billing & expense pages. You can also set up monthly budget for yourself and track how much you're spending (or overspending).
Convenient front pocket.
Everything you'll need for productive & successful planning sessions with a sticky note friendly front pocket for extra notes, mementos & stickers.
Inspirational quotes.
Stay on track & motivated with inspirational quotes every month. We've even seen some ladies take them out of their planners and stick them on their wall every month for a little extra inspo.
Laminated tabs.
Always know exactly where you're at with our sturdy laminated tabs.
Semi-hidden coil binding.
The semi-hidden coil binding will make sure your coils don't get damaged but they still have that 360 degree flip capability if you're into that kinda thing.

Join Our Community Of Boss Babes
My productivity is at an all-time high.
I am working on my quarterly goals and I am feeling super accomplished.
This is my third year using STIL planners and accessories. The attention to detail and quality is unmatched
I love my planner, it visually helps me see how much time I am working on my quarterly goals and I am feeling super accomplished.
Since using the planner, I've found that my productivity level has gone up significantly.
This planner is ahhhmazing!!!
I find myself working way less hours than before and having a constant piece of mind that is priceless.
Try it out!
Add your own custom monogram.
Enter your initials here 👇
YOU
Customer reviews
Customer Reviews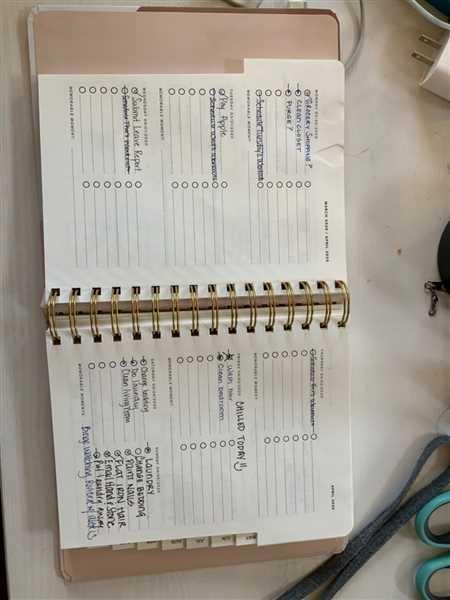 04/08/2020
I recommend this product
Simplicity at its best!
I have had my planner for about a month now. Even though my days are not as busy as usual given the pandemic, this planner has helped me keep my days straight! I am able to keep a clear list of tasks for home and work, and the separate full week spread for scheduling is SO helpful! I can easily see all of my zoom meetings and other appointments that I have. The two separate weekly spreads for the same week are GREAT! There's no other plan like this. It lives up to all of the hype!
Chelsea H.
United States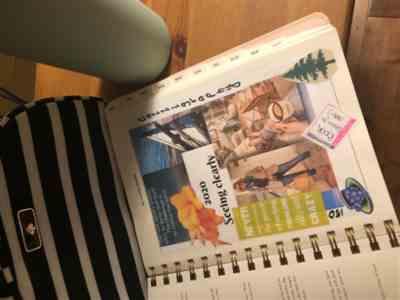 01/14/2020
2020 I'm ready for you
Love love love my new planner. It is going to help me develop and meet all my goals this year. The vision board makes my planner so personal to me
Joanne P.
Canada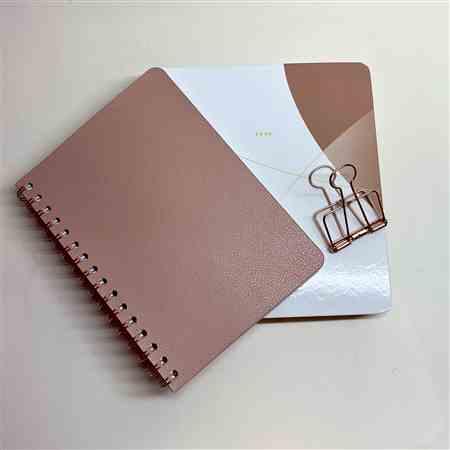 11/21/2019
Stil classics 2020 planner so on brand with my branding colours!
Just received my stil classics 2020 planner in rose and it matches my brand colours and it's my first one! I love that you can fold the planner on your desk so it's not completely flat open when I don't need it, I love the time blocking layout and how you have the to do list sections. Also the fact that it's black and white means that I can decorate or add colours to it however I want! I've already started scheduling for 2020 and I've been LOVING it!!!! Definitely not my first but definitely not my last STIL CLASSICS product!!!
Cheryl
Singapore
03/02/2020
Easy to Use
So far I really like this planner. I like that there is room to list everything I need to do for the week/ day. I don't really use the weekly vertical layout at this time. I might use it later but for now the layout for the weekly to do's is perfect for me.
Coleen M.
United States
02/13/2020
2020 Planner is my savior
I use my planner everyday and if i dont update it, it drives me psycho. I love how organized minimalistic and clean the design is and i LOVE how you can fold the front pages and front cover back behind the page you're using for room saving purposes, and it doesn't crease or anything. SOOO worth the investment
Taylor G.
United States
FREE SHIPPING OVER $60 USD