Product Details
Our Back To School Mystery Box is all about giving you the tools you need to crush through the rest of 2020 and soar when 2021 finally begins in a few short months. Grab this exclusive box for $88 instead of $115. 

Customer reviews
Customer Reviews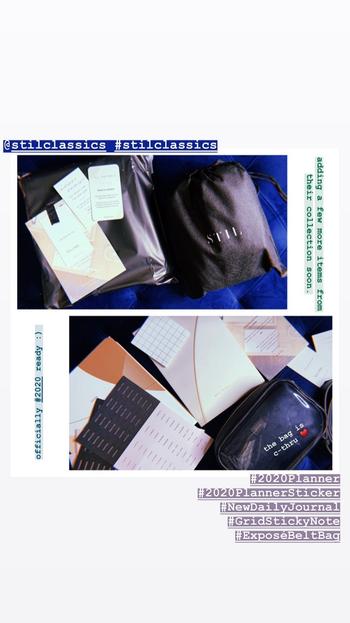 12/23/2019
I recommend this product
♥️
Counting down the days til I can officially put my new planner to use. I have been using my daily journal so far :). I have a few things planned out in my new 2020 !!! Love
britne S.
United States
10/06/2020
I recommend this product
Mystery box
Everything I wanted for such a great bundle price!!! Trying out a new journal as well, love the layout of them all.
riley b.
Canada
10/04/2020
I recommend this product
Classy and simple (as always)!
The products were beautiful and well worth the price! The quality of the material that this brand uses for their products is great and it is clear that a lot of thought goes into the overall layout of their journals and planners. I am not someone who buys notebooks that only have blank/dotted/lined pages from higher end stationary brands because it's not worth the higher cost (in my opinion, nothing against anyone who prefers to do so)! But after taking a look at the dotted journal that was in the BTS box, I actually decided to use it instead of giving it to someone else! That is a big deal for someone who never spends more than $5 or $6 dollars on blank notebooks. The detail that won me over is the fact that the journal has a line at the top right corner that is bolder than the rest of the page where you can put the date or whatever headline you want. Super small thing-- if anything, people can just take a pen and a ruler and draw that line by themselves and it would serve the same function...but I wanted to take the time to say this to give credit to this brand and provide an example of how simple things shouldn't be overlooked. Amazing work, no regrets! 100% recommend. Thank you STIL!
Sumya H.
United States
09/30/2020
I recommend this product
Such a great deal!
I love all of the items I received and quickly was able to incorporate them into my organization routine. And the price is hard to beat!
Morgan H.
United States
01/10/2020
I recommend this product
Love it
I bought this on a whim and I'm so happy that I did. I got the color that I wanted which was the Rose Smoke. I would have been happy with the black planner as well. I love the idea of a vision board in the classic planner and that each day has a checklist and a line for memorable moments. The bundle came with stickers and another tool to help start the new planning year. I am very happy that I took the chance!
Emily C.
United States
FREE SHIPPING OVER $70 USD