Flip Through
Product Details
The Get It Done Planner is designed to make your task planning as easy and seamless as possible so that you can focus on being your best self. Built for a 90-day achievement cycle, the GID Planner gives you a quarter of a year so you aren't overwhelmed by having to take on 12 months at a time. Below you'll find all the tools you need to help you achieve your goals and tasks all year long.

Goals and Rituals
Start and end your day the right way by outlining your daily routines in the beginning pages of your planner. Become your absolute best by setting 3 realistic goals every quarter, instead of annually. We suggest one health, one personal and one work goal.
3 Most Important Tasks Of the Day
Having 3 most important tasks of the day allows you to focus on what needs to get done as soon as you sit down at your desk in the morning. As a bonus, mindfulness has never been easier with the daily gratitude sections.
Design With You In Mind
The Get It Done Planner is designed to make it easy for you to schedule your tasks and actually get them done. We've also put a lot of time into crafting something that looks and feels beautiful so you stay encouraged to be organized because you'll want to carry it around with you wherever you go.
Weekly Self-Check & Review
Your weekly self-check in is important. This section will allow you to check in with your goals and rituals but also reflect on what you accomplished and what didn't go so well. Take time every Sunday to really reflect so you can get yourself ready for another, even more successful, week.
My productivity is at an all-time high.
I am working on my quarterly goals and I am feeling super accomplished.
This is my third year using STIL planners and accessories. The attention to detail and quality is unmatched
I love my planner, it visually helps me see how much time I am working on my quarterly goals and I am feeling super accomplished.
Since using the planner, I've found that my productivity level has gone up significantly.
This planner is ahhhmazing!!!
I find myself working way less hours than before and having a constant piece of mind that is priceless.
Try it out!
Add your own custom monogram.
Enter your initials here 👇
YOU
Customer reviews
Customer Reviews
06/04/2021
Alexandra T.

Canada
I recommend this product
Great planner
Love the triggers at the beginning and end of the week to reflect on the progress I'm making towards achieving my goals, and the full daily pages are great for tracking my to-do items!
06/02/2021
Stephanie M.

Canada
I recommend this product
Great way to get sh*t done!
Loved this planner, as it helped me balance several projects I was working by prioritizing my tasks on a weekly basis. I also appreciate the weekly goal setting.
04/20/2021
Sarah

Canada
I recommend this product
LOVE
So thankful I came across this everything is set up for you completely which I love I'm waiting for the school one because I'll definitely be purchasing that for class! Motivates me to continue my habits and there is a reflection period after each week! Super cool and I love how it's a Canadian brand. I've been searching for the perfect planner and I genuinely think this is it! I can't wait to see what's next with this brand. So convenient to use thank you so much for creating this product!
04/07/2021
Celeste B.

Canada
I recommend this product
So happy I found STIL
Honestly, I have been using agendas religiously for years and haven never found one that met all my needs until this year. After vouching to look for small business alternatives in everything I buy, I found STIL classics and will literally never go back. Thank you to this amazing team!
03/31/2021
Savannah M.

Canada
I recommend this product
The Perfect Planner
I just got my planner & I could not be more excited to start filling it in! As a busy athlete, this is the perfect way for me to stay organized and on track with my goals for the summer competitions ahead! I have never been big on planners but when I saw how detailed and well thought out these planners are, it just made so much sense to me!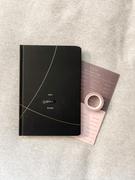 FREE SHIPPING OVER $70 USD

-->