Flip Through
Product Details
The simplest way to start your day happy. Here to improve your happiness and everyday experiences, the Daily Journal focuses your attention on the good in your life. Complain less, appreciate more. The Daily Journal will truly help you cultivate gratitude. It changes how you feel, alters the actions you take, give you a space for new ideas and therefore the results you will create...negativity be gone!
Make daily affirmations.
Daily affirmations are short, powerful, yet simple statements designed to manifest a specific positive goal. Positive thinking affirmations are designed to encourage a life filled with positivity and gratitude. A daily morning affirmation can be as simple as "I am healthy and happy", or throughout the day "Money comes easily and effortlessly".
Track your everyday life.
The benefit of tracking anything is that it can lead to positive change. Humans are more likely to change habits when they track them. Sleep trackers, for example, show you your sleep patterns so you can improve your sleep and adjust if you need to. The same goes for tracking how your body feels and tracking your happiness as it helps you understand what makes you happy in life./p>
Be more grateful.
Gratitude can improve both your physical & psychological health. Grateful people can experience fewer aches and pains and often feel healthier. They are also more likely to take care of their health physcially and mentally. Gratitude even reduces a multitude of toxic emotions, ranging from envy and resentment to frustration and regret so might as well start today!
End your day with intention.
Think about something new that you learned and something you feel you did really well. We've also left a blank page for you so that you can journal every night about your life, your health, your fitness or just general thoughts.
Try it out!
Add your own custom monogram.
Enter your initials here 👇
YOU
Customer reviews
Customer Reviews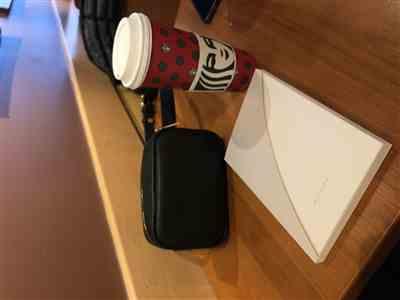 12/05/2019
I recommend this product
Best journal!
I have always loved the idea of journaling but was never really good at keeping up with it. This daily journal however, with its prompts, focuses your thoughts and reflections with prompts but still leaves room for you to write whatever else you want for the day. The quality is fantastic and the design is beautiful! Highly recommend!
Ash
United States
05/12/2020
I recommend this product
So helpful!
I have been using the daily journal every day since I got it. It has helped me so much in simply setting intentions & checking in with myself at the end of each day. It has been very therapeutic & has now become part of my daily ritual. Thank you!
Coralie K.
Canada
05/04/2020
I recommend this product
Daily journal
Love it! The only improvement I would love is a ribbon attached. To mark what page I'm on. But such a great journal. Helping me through these strange days. Thank you
JORDANA L.
Canada
04/29/2020
I recommend this product
Love this Daily Journal
This journal is the perfect for daily use. The prompts are fun and mindful. Giving you an outlook on your life and things you may want to improve in an simple platform. The paper is so smooth to write on and it looks pretty sitting on your coffee table.
Hanako
Canada
04/06/2020
I recommend this product
LOVE!
Such a thoughtful tool for wellness. Thank you!
KC
Kelsey C.
Canada
FREE SHIPPING OVER $60 USD